Products
【Powder Products】 details
Aluminium powder
Aluminium powder
Features
Our aluminum powder products consist of uniformly fine particles and are used for making aluminium paste, catalysts, deoxidizers, powder metallurgy, brakes, gunpowder, rocket fuel, fire-resistant materials, etc.
■ Also known as "atomized powder"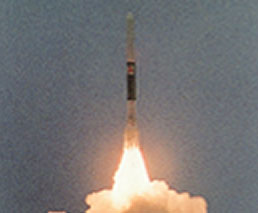 Aluminium paste
Features
Our aluminium pigments are made mostly of high purity aluminium and used for making aluminium (metallic) paints. Scale-like layers of aluminium coating reflect 75 ? 80% of thermal and light rays, thereby protecting the base materials. These pigments are widely used in steel towers, bridges, tanks, automobiles, ships, etc. because of their high weather resistance, which can extend repainting intervals and reduce maintenance cost.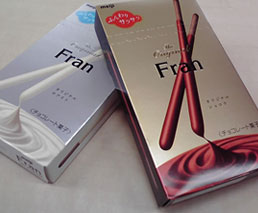 High purity aluminium powder
Features
Mostly spherical high-purity powder developed using a special atomizing technology, which can also be applied to making alloy powders.
・Aluminium purity of 99.99% or greater
・Oxygen content is 1/10 or less that of conventional products (based on 200ppm of pure aluminium powder)
・Excellent flowability
■ Application: sputtering targets
Powder of various metals
Stainless steel flakes
Features
Sturdy, chemical resistant, and highly functional pigments made with high-quality stainless (SUS319L) steel flakes.
・Weather resistant: layers of ultra-thin flakes block UV rays, intrusion of water, etc.
・Anti-corrosive: exhibit unparalleled performance in coastal areas and other harsh environments.
・Chemical resistant: high-quality stainless steel (SUS316L) flakes are highly resistant to chemicals.
■Application example: cubicles (electrical enclosures) in coastal areas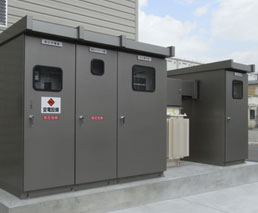 ※Fukuzaki Office, Kanden Engineering Co.
(Minato-ku, Osaka)
Aluminium alloy powders
The photo shows aluminium alloy containing 12% silicon.
It can also be used in 3D printers.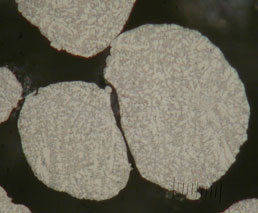 Powder applied products
PVD aluminium pigments
Features
[Aluminium pigments for plating-like appearance]
Our aluminium pigments, which can produce a glossy chrome-like appearance in printing or paining, are drawing attention and being used in diverse sectors as an alternative to metal plating and vapor deposition. Gold and a wide spectrum of other color variations can be created by adding pigments and dyes.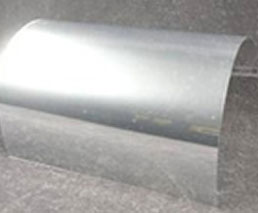 Metallic compounds
Features
Our metallic materials for injection-molded resin parts can substantially reduce weld lines for enhanced appearance at low cost. Their wide applications range from automobile engine covers and interior panels to PCs and other home electric appliances and construction materials.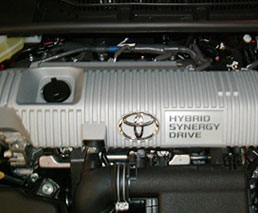 Conductive aluminium fillers for firing
Features
Our aluminium fillers for firing have excellent electrical conductivity as a result of carefully determining the optimum shape and particle diameters of light-weight aluminium fillers that do not cause ion migration, as well as adjusting the firing conditions.
We also offer several powder filler products with varying heat dissipating efficiencies:
・TFS Series
・TFH Series
・TFZ Series
・TFM Series
■Also known as Toyal TecFiller®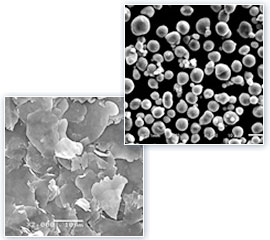 Electrically-insulating thermally-conductive ALN fillers
Features
This filler product is applied with special surface coating that inhibits reaction with water, which used to be one of the problems with aluminium.
■ Also known as "Toyal TecFiller"
Aluminium nitride (ALN)
Features
TOYALNITER, an aluminium nitride powder product developed and produced by Toyo Aluminium K.K. with its original technology, is drawing the attention of markets around the world.
・High thermal conductivity: 200W/mK or higher
・High electrical insulation capability
・High purity: very low levels of metal and other impurities
・Also available in granule forms
Our ALN powder is highly praised as a superior material for circuit boards because of its thermal conductivity 10 or more times greater than that of alumina, as well as high dimensional accuracy due to a low shrinkage rate during firing.
■Applications (examples)
・Ceramic circuit boards (for IGBT, LED)
・Components of semiconductor manufacturing equipment
・Electrically-insulating thermally-conductive fillers (heat dissipating sheets, etc.)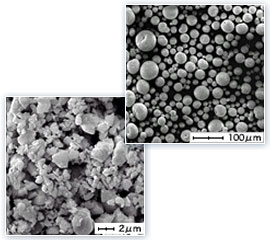 Interference color aluminium pigments
Features
A new type of metallic pigments using aluminium flakes as the base material. The surface of the flakes is coated with silica and then plated with metal particles. The difference in optical paths between the light reflected from the plated layer and the light reflected from the aluminium flakes causes strong interference colors. Because aluminium flakes are used as the base material, its concealing capability is superior to that of other interference pigments.
Solvent substitution is also possible for use in inks.
■Also known as CHROMASHINE®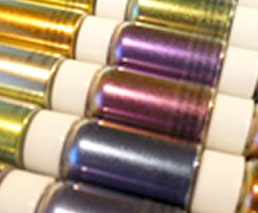 Aluminium brazing paste
Features
An aluminium brazing paste that is clearly distinctive from conventional products. It was developed for the NocolokR brazing method and has both the coating performance of ink and the convenience of brazing paste.
Fluxing is not necessary, as it already contains flux. The brazing material composition and the flux content can be adjusted to suit the customer requirements.
■Also known as Toyal Hyper Braze®
Paints with stainless steel flakes (anticorrosive)
Features
The high weather-resistance, anti-corrosion, and chemical-resistance properties protect objects from corrosion-causing conditions and prevent deterioration due to aging. Thin stainless steel flakes orient themselves in the coating film and create a laminate structure along with resin layers to inhibit deterioration of the coating film.
・Combines flexible resin and hard flakes.
・Produces a hard yet flexible coating film.
Friend Color®
Features
Friend Color® is a series of pigmented aluminum pastes coated with resin that realizes brilliant metallic shine with excellent saturation to offer new coloring options for automobiles and plastic products.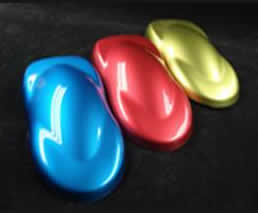 Aluminum Pallet
Features
We can design customize for your request.
Don't care of static electricity.
Energy Saving, Resource Saving, Recycling Aluminium.