Message from the President

Message from the President
Greeting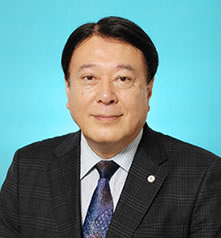 April 1, 2016 marked the 50th anniversary of the establishment of Toyo Tokai Aluminium Hanbai K.K.
Our company was incorporated in 1966 under the name of Piyasu Shoji K.K. by taking over the client base of Japan Piyasu Company, then a distributor of Toyo Aluminium K.K., and started out as a sales agent of the Toyo Aluminium Group with an initial capital of 10 million yen, 70% of which came from Toyo Aluminium K.K.
Piyasu Shoji, which was later renamed to Toyo Aluminium Shoji K.K., dealt mostly with aluminium foils for condensers and other materials for electronic devices. In 2008, the company name was changed again to the current Toyo Tokai Aluminium Hanbai K.K. following the acquisition of the foil products sales division of Tokai Aluminium Foil Co., Ltd.
In addition to aluminium foil, paste, and powder products, we, as a member of the Toyo Aluminium Group, are now distributing a broad range of materials for diverse sectors from plastic and paper containers to packaging materials and food products with an increased capital of 330 million yen.
I would like to take this opportunity to express my heartfelt gratitude to our customers and business partners for their strong support and patronage over the years.
We are committed to making continuous efforts and improvements towards offering even higher quality aluminium and diverse other products worldwide to build trust and confidence in our customers and affiliates, thereby contributing to their wellbeing, as well as that of our shareholders and society at large.
Internally, we are implementing a variety of reform and improvement programs under the slogan "TTH Innovation & Challenge" and have developed a new mid-term management plan up to FY2018 towards becoming a prime example of an "Good Company."
We ask your continued support, guidance, and honest feedback, which will continue to be indispensable for our business in the future.
Masahiro Aoki
President and Representative Director
Toyo Tokai Aluminium Hanbai K.K.