Initiatives Related to SDGs
Sustainable Development Goals
As a trading company, we will work to rapidly meet market needs through marketing and promote better products around the world.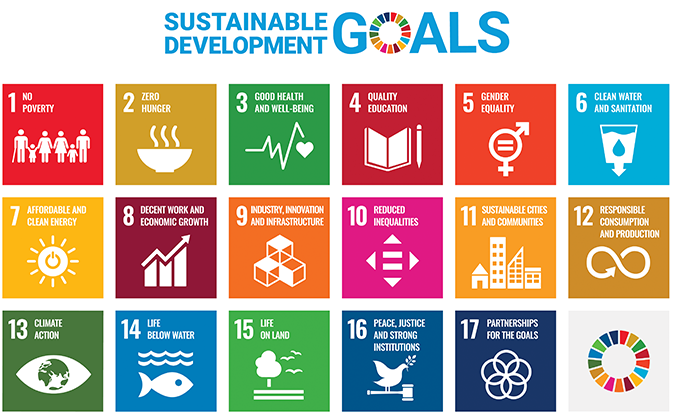 The SDGs adopted at the United Nations Summit in September 2015 set out global priorities and a vision for the world for 2030. Set by the 193 UN member states, these goals are to be achieved over the 15 years from 2016 to 2030.
Toyo Tokai Aluminium Hanbai K.K. has set five goals related to these SDGs. Pushing sustainability, we will take on the challenge of contributing to the creation of a recycling-oriented society through our aluminium-related business.
PROFESSION-AL Professional

Materials for Capacitors
Contributing to electronics that play critical roles around the world


Related Goals

Future Business Development
Promotion of innovative products developed by Toyo Aluminium K.K.
Related Goals
POTENTI-AL Latent Possibilities

Recyclable Container Business
Promotion of molded pulp and other methods of going plastic-free


Related Goals

Battery Business
Aggressive expansion of sales of lithium-ion batteries and other energy efficient battery-related products
Related Goals
GLOB-AL Stakeholders

Stakeholders
Active development both in Japan and overseas


Related Goals
VIT-AL-ITY Vitality
MUTU-AL-TRUST Mutual Trust

Success of Personnel
Creation of workplace environments where employees can work with a sense of satisfaction and accomplishment
Related Goals